Archives of Chicago ACS News
This page is a compilation of "news" items that have been retired from the main Chicago Section News page. It is maintained primarily for archival purposes. Current News page.
---
August, 2008

Volunteers needed to help with judging science fairs and to act as speakers and demonstrators for elementary schools in Chicago and surrounding areas.
---
November, 2008
Science Debate 2008 !! Read the responses from Senator Obama and Senator McCain to the "top 14 science questions facing America". As leading members of the scientific community in America, we owe it to ourselves and our community to familiarize ourselves with the positions of our presidential contenders on these important issues.
Also, watch the recorded webcasts of the Presidential Perspectives Forums on Health, Energy, and Science
---
The nation honors Percy Julian
Feb 6, 2007, 8 PM to 10 PM on WTTW, Channel 11: "The Forgotten Genius" honors Percy Julian Advertisement for program More links: WTTW Chemical Heritage Cosmic Log New York Times Chicago Sun-Times Chicago Tribune USA Today
---
November 16, 2006
Lee Marek named 2007 Public Affairs Award recipient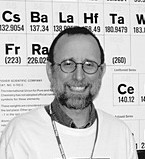 The Public Affairs Committee is very pleased to announce that Mr Lee Marek is the 2007 Public Affairs Award recipient. Mr. Marek has impacted generations of students during a full career as Teacher at Naperville High School. He has been an outstanding ambassador of science as an entertainer and educator including, among many others, 21 appearances on the David Letterman Show. He has provided powerful motivation through creation and development of of "Weird Science" educational demonstrations and is the author of many science education and motivational materials. The award will be presented at the Public Affairs Award Meeting on Friday, March 16 at the Cafe LaCave.
---
July 9, 2006
Samuel Danishefsky Chosen as Stieglitz Lecturer for 2006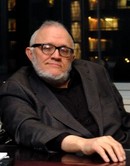 Samuel Danishefsky, Prof. of Chemistry at Columbia University and Director of the bioorganic lab at Sloan - Kettering Institute for Cancer Research, has been chosen as the Stieglitz Lecturer for 2006. The Section has the responsibility for making the selection in alternate years with the University of Chicago Chemistry Department, and this is our year. Prof. Danishefsky is a world leader in the total synthesis of complex organic natural products and has received many awards for his achievements. He has done outstanding work at the emerging interdisciplinary field of chemical biology and his most recent publication involve the synthesis of a potential inhibitor of telomerase; see C&EN, January 23, 2006, p.7. The lecture will be given on the evening of Wednesday, November 15, which will be the date for the November Section meeting. Please mark your calendars and watch for more information regarding this interesting and informative lecture in the November Chemical Bulletin.
---Jim Shoffner
---
June 3 , 2006
Elaine Ruth Anderson, 1922 - 2006
Elaine Anderson, a long time active member of the Chicago Section, passed away at 84 on June 1. A memorial service was held for her at Convenant Village in Northbrook on Monday, June 5. An obituary appeared in the Chicago Trib also on Monday, June 5. See our obituary. Elaine will be missed.
---
May 11, 2006
Stephen Sichak, 1928 - 2006
Steve Sichak passed away quietly in his sleep the night of May 10. There was a Visitation Sunday, May 14 at Friedrich's Funeral Home in Mt. Prospect, IL. The funeral and mass were Monday, May 15. Please send memorials to the American Cancer Society in lieu of flowers. Chicago Tribune obituary. Our own obituary.
A note from his wife, Peg:
We never know what each day will bring.

May 11, my husband, Steve, died in his sleep. We had talked about our deaths, what we wanted at our funeral, etc. several years ago and had made some preparations. Over the last couple months, I feel that he became totally ready mentally and certainly spiritually and then this morning, he was physically ready as well.

Even yesterday he was doing his regular routine - daily mass, walk a little a Randhurst -- went down to Argonne to his toastmaster's club meeting. Everything seemed very normal. Then he went to bed and died. What a beautiful thing.

I will miss him terribly of course, but I'm mostly OK with his death and (my impending) and hope I can follow the same exit when it's my time.
---
March 10, 2006
L. Jewel Nicholls wins DSA Award for 2006
The 2006 Distinguished Service Award of the Chicago Section will be presented to Dr. L. Jewel Nicholls at the April 28 th meeting. Dr. Nicholls was chair of the Section in 1989-90, Vice Chair in 85-86, and Treasurer in 84-85. During the 1970's and 80's she served on the Board of Directors and on many of the Board committees. She was on the faculty of the University of Illinois at Chicago, and on retirement moved to Minnesota, where she continued teaching. Dr. Nicholls currently resides in Arizona, where she includes part-time teaching among her many activities. She will be present at the April meeting to accept her award, and visit with her many friends in the Section.
---
March 9, 2006
Seymour Patinkin wins Henry Hill Award
Seymour Patinkin has won the Henry Hill Award from the ACS Division of Professional Relations. The Henry Hill Award was established in 1984 by the Division of Professional Relations to recognize outstanding achievement in the area of Professional Relations. It honors HENRY HILL, Distinguished Chemist and Past President of the American Chemical Society. The Award was presented to Seymour at the Atlanta ACS meeting on March 28, 2006. Congratulations, Seymour!
---
September 21 , 2005
Chicago Section wins

ChemLuminary

Award for Minority Affairs
It was announced at the ChemLuminary awards celebration at the 230th National ACS meeting in Washington DC that the Chicago Section had won the award for the best overall local section Minority Affairs Committee. A copy of our nomination document is available on line at our website. Allison Aldridge chaired our Minority Affairs Committee and wrote the nomination that won the award. Congratulations Allison!! We will miss you as your career takes you out of the Chicago area.
---
September 20 , 2005
ACS at the Fair a Huge Success
Once again this year, the Chicago Section joined a consortium of Illinois Sections of the American Chemical Society and set up a booth at the Illinois State Fair. This year we had over 11,000 visitors to our tent, and gave out 400 teachers information packets each with a CD of experiments from our ChemShorts series. For more information about our accomplishments, please go to our State Fair web page.
---
April 10, 2004
Affiliate Membership now open
At a recent board meeting, the Chicago Section voted to allow individuals to join the Section as Affiliate Members, even if they were not members of the ACS National, either through lack of qualification or lack of desire to belong to the National. The only requirement is that the individual have an honest and legitimate interest in some aspect of chemistry. The Chicago Section dues will be $15/year, the same as the Chicago Section add-on to the National dues. An application is available on line for printing and mailing in with the dues payment.
---
February 18, 2005
Seymour Patinkin Wins DSA Award
At the February 17 Chicago ACS Board meeting, Marilyn Kouba announced that Seymour Patinkin has won the Distinguished Service Award for outstanding service to the Chicago Section. We congratulate Seymour for this well-deserved award, reflecting his many years of outstanding contributions and efforts to our Section.
---
February 18, 2005
David Evans Wins Gibbs Medal
At the February Board meeting of the Chicago Section, Russ Johnson, Chair of the Chicago Section and Chair of the Willard Gibbs Jury announced that the Jury had selected Proffessor David A. Evans, the Abbott and James Lawrence Professor of Chemistry at Harvard University to receive the prestigious Willard Gibbs Medal this year. The Award banquet will be held on Friday, May 13 at North Shore Lights at The Hotel Moraine, 700 North Sheridan Road, Highwood, Illinois.
---
August 24, 2004, Philadelphia, PA
Chicago Section wins two awards !!
It was announced at the ChemLuminary Awards celebration at the 227th National ACS Meeting in Philadelphia that the Chicago Section has won awards for two of the three categories for which we were nominated. Check out the official ACS web page for details. Our awards:
Committee on Local Section Activities -- Outstanding Performance by Local Section, Very Large Size Category Award
Joint Committee on Local Section/Division Interaction -- Local Section/Division Interaction Award.
It has been many years since the Chicago Section won the award for Outstanding Performance by a Local Section, and this accomplishment was achieved through the outstanding leadership of Susan Shih, our immediate past Chair. Congratulations to Susan and to the entire Chicago Section for a job well done! Susan was at the award session to receive the reward on behalf of the Chicago Section. You can read the text of the nominations we submitted here.
Susan, partnering with Seymour Patinkin, spearheaded a symposium titled "Adjunct Faculty Issues in Higher Education" at the 2003 Great Lakes Regional Meeting. This symposium became the cornerstone of our nomination for a ChemLuminary Award for furthering Local Section/Division Interaction, and Chicago also received this Award.
Congratulations Chicago!!
Last updated 1/27/10
Copyright © 2009-2010, Chicago Section, The American Chemical Society